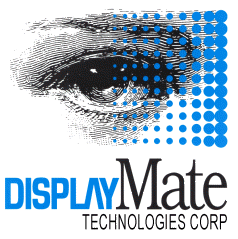 Overview:
DisplayMate is an industry standard for optimizing, calibrating, testing, evaluating and comparing all types of displays, monitors, projectors, mobile displays, HDTVs, and all display technologies, such as LCD, OLED, 3D, LED, LCoS, Plasma, DLP and CRT. DisplayMate is used by hundreds of publications for editorial testing and lab reviews. DisplayMate is used by every major manufacturer in their research labs, by hundreds of test labs and service facilities, by thousands of technicians, and by over 100,000 consumers and end users. Via DisplayMate's Consulting Services we assist many of the world's leading manufacturers in developing and producing the best displays and display technologies.
DisplayMate Technologies specializes in proprietary sophisticated scientific display calibration and mathematical display optimization to deliver unsurpassed objective performance, picture quality and accuracy for all types of displays including video and computer monitors, projectors, HDTVs, mobile displays such as smartphones and tablets, and all display technologies including LCD, OLED, 3D, LED, LCoS, Plasma, DLP and CRT. We guarantee to out-perform all traditional ad-hoc calibration methods and products that are used by many manufacturers, technicians and service facilities.
For Consumers and Technicians:
We offer DisplayMate display calibration software for consumers and advanced DisplayMate display diagnostic and calibration software for technicians and test labs. DisplayMate is used by hundreds of publications for editorial testing and lab reviews in order to help consumers and end users buy products with the best displays and display technology.
For Manufacturers:
For manufacturers we offer Consulting Services that include advanced Lab testing and evaluations, confidential Shoot-Outs with competing products, calibration and optimization for displays, cameras and their User Interface, plus on-site and factory visits. See our world renown Display Technology Shoot-Out public article series for an introduction and preview. If you are a display or product manufacturer and want to improve display performance and turn an ordinary display into a spectacular one Contact DisplayMate Technologies.
The company is devoted exclusively to the calibration, testing, evaluation and optimization of displays, monitors, projectors, HDTVs, mobile devices and display technology. It develops state-of-the-art products for the consumer and professional markets and provides extensive Consulting Services to leading display, monitor, HDTV, Smartphone, Tablet and mobile device manufacturers to help them improve all aspects of display performance including image and picture quality, color and gray scale accuracy, brightness and power efficiency, and battery run-time for mobile devices like Smartphones and Tablets.
The Worldwide Leader in Video Diagnostics:
DisplayMate Technologies is widely recognized throughout the computer and video industries as the worldwide leader in video diagnostics, which are used in the calibration, testing, evaluation and optimization of the image and picture quality for all types of displays, such as analog and digital LCDs, OLED, Plasma, DLP, LCoS, LED and CRT displays, video projectors, mobile displays, microdisplays, and HDTVs. To learn more Contact DisplayMate Technologies.
The Standard for Commercial and Research Applications:
DisplayMate is an industry standard that has been widely used for judging displays at major international industry events such as the world renown INFOCOMM Projection Shoot-Out and the SID Display Technology Showcase. INFOCOMM is the world's largest commercial exhibition of large screen display technology and SID, the Society for Information Display, produces the world's leading conference and exhibition for research in display technology. DisplayMate is proud to be recognized as a standard by both the commercial and research areas of the display industry.
The Standard in Print and on the Web:
DisplayMate is the editorial standard used by over 200 computer and video publications in 70 countries for their editorial testing and lab reviews of video hardware. If you've ever read a review about a monitor or projector, the editors were most likely using DisplayMate.
The Most Sensitive and Revealing Test Patterns:
DisplayMate's success is the result of developing the most challenging and sensitive test patterns in existence for displays. Unlike traditional test pattern generators that produce a small number of bland, generic, multi-purpose test patterns that were developed primarily in the 1950s, DisplayMate pioneered the development of proprietary, special purpose analytical test patterns that individually examine each display parameter at the highest possible sensitivity. Each test pattern is carefully fine-tuned for the maximum possible effect and a set of such patterns is viewed in a programmed sequence. The result is that DisplayMate produces the most powerful and revealing test patterns. They show effects and differences between displays that go unnoticed using all other methods. That is the reason why DisplayMate has become the standard for evaluating image and picture quality and why journalists depend on it for producing the best reviews and comparisons.
Scientific Display Analysis and Advanced Mathematical Technology:
All of DisplayMate's test patterns are drawn on-screen real-time from a set of scale-free mathematical equations so they produce exact and accurate test patterns for any display resolution and any screen aspect ratio from 128x128 for tiny mobile displays up through 4100x4100 for large Digital Cinemas. By using mathematical equations DisplayMate is able to produce its entire library of 500+ test patterns very efficiently because all of the equations take less than 1 Megabyte of memory, which is substantially less than the reconstituted fixed set of stored test patterns used by other products.
A Key Role in Improving Display Quality Since 1991:
As a result of DisplayMate's widespread use for display testing and evaluation, a product's success often depends on how well it performs with DisplayMate's test patterns. In response, manufacturers have learned to improve the design of their displays so as to perform better with DisplayMate. And in turn, DisplayMate's test patterns have continually increased in difficulty, raising the bar with each new DisplayMate Edition. The result is that DisplayMate has played a key role in improving display quality for the consumer since the first product was launched in 1991.
Manufacturer's Friend or Foe?
At first, most manufacturers responded quite negatively to the introduction of DisplayMate. It made every display look less than perfect and provided consumers with an inexpensive and powerful tool to evaluate display products. But DisplayMate also made it possible to clearly see the differences between displays, so it became much easier to differentiate the good and bad displays. The result has been that manufacturers of high quality products have actually promoted the use of DisplayMate as a sales and marketing tool, while the manufacturers of poorly performing displays have attempted to suppress its use. As a result there are many custom versions of DisplayMate that are co-branded and distributed by leading manufacturers in order to promote the excellence in the image and picture quality of their products.
Educational Products for Novices and Experts:
The company has a principal interest in computer education. DisplayMate includes product lines for computer and display novices in addition to cutting-edge state-of-the art products for advanced professional users. The entry-level products are actually expert systems that are designed to hand-hold novice end users with step-by-step instructions and advice and guidance. The manuals for all DisplayMate products have been widely recognized as the finest documentation available. BYTE Magazine called the DisplayMate Manual "outstanding." PC Magazine called it "excellent." Windows Magazine said the manual was "superb." The New York Times called it the "best" computer manual ever.
Company History:
The company was founded in 1984 as Cactus Computers Inc, a computer education and training company for major banks, brokerage houses and Fortune 100 companies in the New York metropolitan area.
In 1989 the company established a new division, called SONERA Technologies, in order to begin the development of the world's first computer display utility. The product launched in May 1991 and received immediate widespread recognition and awards, including a Best of Show award at COMDEX, the computer industry's leading trade show and exposition. The company shared the awards stage with Microsoft, which also won a Best of Show award for Windows. DisplayMate has consistently received widespread praise from the top display and video industry organizations, publications and professionals. Read this list of testimonials to DisplayMate's Excellence and Outstanding Performance
In 1999, the company moved to southern New Hampshire, near Boston, and re-incorporated as DisplayMate Technologies Corp, assuming the name of its now famous products. The education and training division is now called DisplayMate Solutions.
Company Management:
Dr. Raymond Soneira - Founder, President and CEO of DisplayMate Technologies Corporation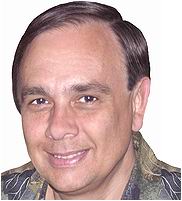 The developer of DisplayMate is an internationally recognized research scientist with a distinguished career that spans physics, computer science, and television system design. Dr. Soneira obtained his Ph.D. in Theoretical Physics from Princeton University, spent 5 years as a Long-Term Member of the world famous Institute for Advanced Study in Princeton, another 5 years as a Principal Investigator in the Computer Systems Research Laboratory at AT&T Bell Laboratories, and has designed, tested, and installed color television broadcast equipment for the CBS Television Network Engineering and Development Department. He has authored over 35 research articles in scientific journals in physics and computer science, including Scientific American.
Dr. Soneira's background covers a wide spectrum of internationally recognized leading edge research in electronics, optics, applied mathematics, theoretical and experimental physics. For example: he has designed color television broadcast equipment for the CBS Television Network, built a computer mathematical model of a television system for optimizing the camera to receiver performance and accuracy of the optics and electronics for CBS, a leader of a team at Bell Labs Research that built intelligent autonomous mobile robots, designed an all-electronic 360 degree viewing angle imaging laser range finder using the parallax principle, did the mathematical foundation of the fine guidance system for the Hubble Space Telescope, built the accepted standard model of the Milky Way Galaxy (which is named after him), built theoretical high redshift cosmological and stellar models for the Hubble Space Telescope, has done fundamental work on the analysis of clustering and super-clustering of galaxies, plus work in Relativity and nuclear physics.


Click here for Dr. Raymond Soneira's Bio on LinkedIn.
Dr. Soneira works with the 200+ publications that use DisplayMate for editorial testing and lab reviews of video hardware. He has written numerous articles for Consumer, Professional, display marketing, and Research publications, such as Widescreen Review Magazine, PC Magazine, Ziff-Davis' ExtremeTech, CNET, Presentations Magazine, Maximum PC Magazine, the Society for Information Display's Information Display Magazine, and a large number of display marketing and Professional Audio-Video publications. His articles have been translated into several languages and have appeared in over 30 publications worldwide.